Please welcome fellow Reynolds Real Mom and comfort food EXPERT (trust me…she makes all kinds of delicious things on her blog that will bring a smile to your face and tummy!), Emily. She certainly didn't disappoint with this comfort food round-up! 
I am on the verge of begging Fall to hurry up and get here already! I am so over the hot summer days, and ready for a little rain, falling leaves, pumpkin and apple treats, an the list goes on. I have even been breaking out some of my favorite comfort foods that just beg for Fall weather. Of course, when one needs cheering up, comfort food can be eaten anytime of year, but I often think of warm casseroles, soups, homemade breads, and foods that just warm the belly and the soul. I thought I'd share a roundup of some of my favorite comfort foods, and others that I'm dying to try!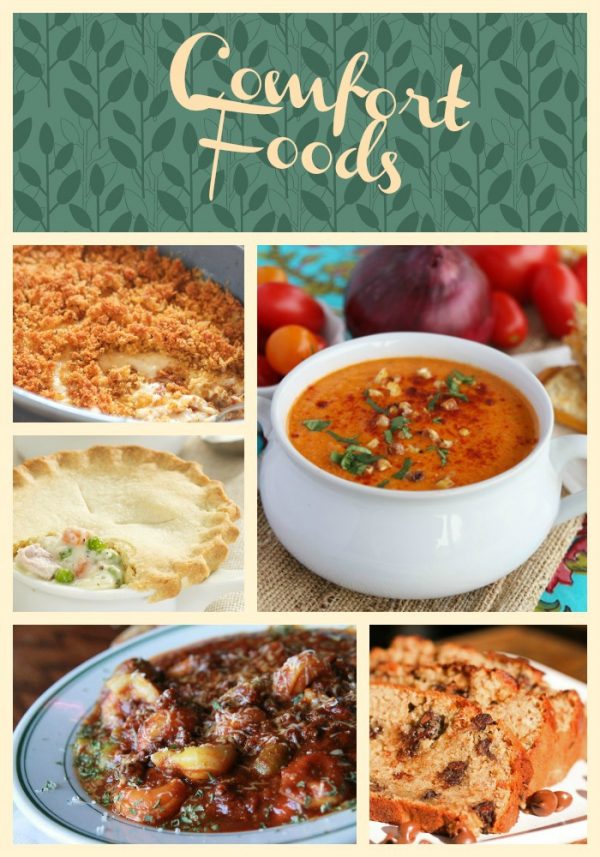 1. Chicken Cordon Bleu Casserole
5. Roasted Sweet Corn and Tomato Soup
8. Peanut Butter Chocolate Chip Banana Bread
10. Grandmother's Buttermilk Cornbread
Emily is a blogger over at Cleverhousewife.com. She is a college graduate and is a mother of 4 little redheads. She loves to cook, bake, travel, and laugh with her family.
Want to see the entire 31 Days of Unforgettable Recipes series? Just click the banner below to see the full list!